Introduction
Welcome to FutureAPI
APRIL 7, 2020 | BY FutureAPI-Team | INTRODUCTION
Today we are launching FutureAPI.
Machine learning has definitely been one of the most talked about fields in recent years, and for good reason. Every day new applications and models are discovered, and researchers around the world announce impressive advances in the quality of results on a daily basis.
Build Smarter products
These are the API's that FutureAPI provides-
Image Recognition / Object Detection
Audio Transcription (Speech To Text)
Text To Speech
Audio Language Translation
Audio Sound Source Separation
Video Subtitle Generation
Video Recognition / Video Object Detection
Video Language Translation
Video Sound Source Separation
Web ScraperEntity Extraction
Parts of Speech Detection
Hate Speech Detection
Sentence Segmentation
Dynamic image resizer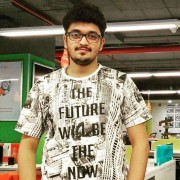 Written By
FutureAPI-Team
CEO, FutureAPI. Passionate about Automating boring processes and building Next-Gen products.